Willerby Gainsborough
2023-08-16 00:00:00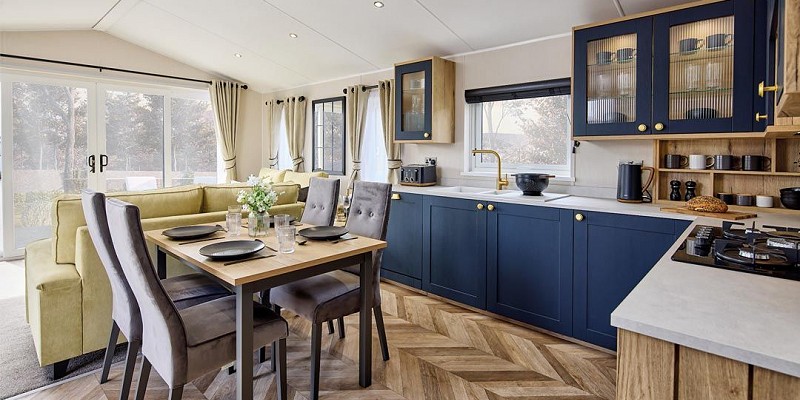 Living/Dining
From the moment you first step foot in the Gainsborough, you can't help but notice its bold and contemporary design.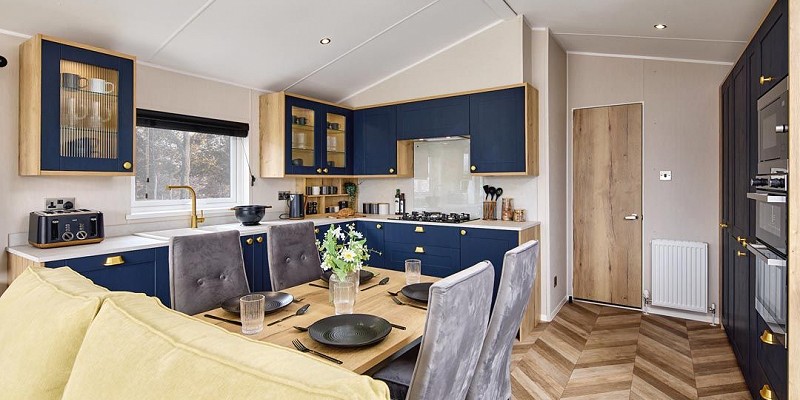 Kitchen
The star of the show is undoubtedly the kitchen – developed in response to Willerby Owners Club feedback, the Gainsborough offers 40% more storage space than ever before in a Willerby 12ft holiday home kitchen*, with smart storage features including lowered cabinet plinths, pull out racks and canister shelves.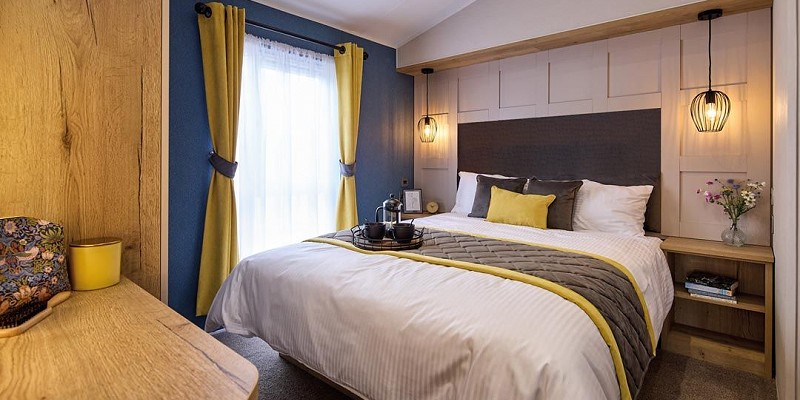 Main Bedroom
The Gainsborough's elegant design doesn't stop at the front-end living space, with both bedrooms boasting feature panelling, blue accent wall boards, and a striking co-ordinated bedding pack.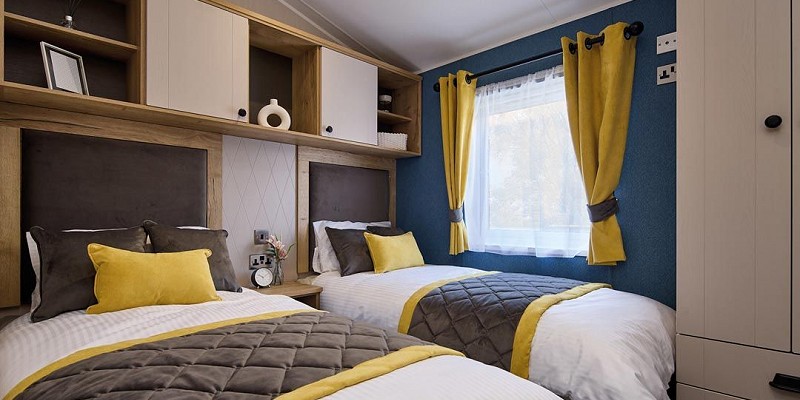 Twin Bedroom
The Gainsborough's bold and contemporary design and the striking luxury bedrooms put most hotels to shame.